Increase your resilience and help create an emotionally balanced, compassionate school environment.

What is smartEducation?
smartEducation (Stress Management and Relaxation Techniques) is an evidence-based program designed for educators and professional support staff.
This program provides educators with an opportunity to immerse themselves in mindfulness practice, apply techniques for developing emotional balance, enhance concentration, and employ self-care techniques.  
Past participants have reported increased mindfulness, decreased occupational stress and increased work satisfaction.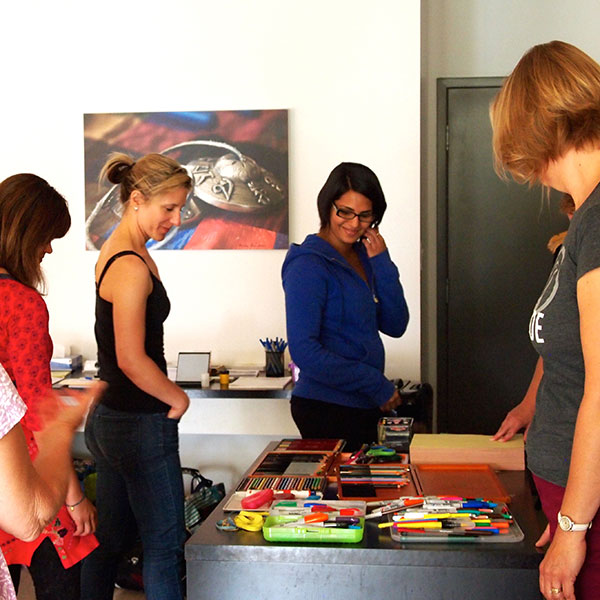 Who Should Attend
Education professionals including teachers, guidance counsellors, and professional support staff. The program is also suitable for healthcare professionals who work with children and teens. Previous experience with mindfulness is not required.
Timing
20 in-class hours over four or eight weeks
Participants Will Learn 
• To develop greater awareness of emotions in yourself and others
• To create more effective strategies for responding to difficult situations
• To apply mindfulness training to interactions with students, colleagues and others
• To manage your stress more effectively by recognizing, tolerating, and transforming your responses to challenging emotions
• To rekindle your passion for teaching through exercises and discussions connected to your experiences in the classroom
smartEducation was originally developed in the US and is now managed by smartUBC (a not for profit unit of the University of British Columbia) and coordinated through the Faculty of Education, UBC Okanagan campus. See more details on UBC's website here.
I use mindfulness every day.  In my personal life, I use the pause practice while sitting in traffic or waiting in a long line. I no longer allow myself to get frustrated with the waiting, but rather embrace the opportunity to practice mindfulness. Professionally, I have had the opportunity to share some of what I experienced from smartEducation with my colleagues through "mindful minutes" at staff meetings. I also often share mindfulness strategies with students during counseling sessions. I am so thankful to Heidi for facilitating the mindfulness program and for the awareness and strategies I have learned and now use in so many ways.
Elyse Blicker
Upcoming Courses
Start:
Wednesday, July 13, 2016
Start:
Tuesday, August 1, 2017