MBSR Intensive Training & Retreat
Train to facilitate MBSR programs with Susan Woods. This is the second module of our MBSR Facilitation Certificate Program.

This 6-day training intensive will provide participants with the opportunity to study and experience the foundational underpinnings, mindfulness practices and specific exercises that are the framework of the Mindfulness-Based Stress Reduction (MBSR) program. The themes, rationales, intention and practice skills of each MBSR session will be reviewed and practised.

In the first part of this highly interactive training, trainees will experience the MBSR program. In the second half of the training, trainees will be given the opportunity to practice facilitating various components of the MBSR program under the supervision and guidance of the facilitators.
Inherent in this training is the necessity of a personal mindfulness practice as a platform from which to teach. The delivery of MBSR requires the facilitator to integrate what it means to embody a non-judgmental, present moment focus with an understanding of how this supports and strengthens such mind states as kindness, compassion and equanimity.
This training intensive will utilize didactic and experiential teaching modules. The curriculum includes both large and small group learning, with opportunity for role-play and simulated client-facilitator encounters. There is daily meditation practice, yoga/mindful movement, and periods of silence. The ethical underpinnings of teaching MBSR will be discussed.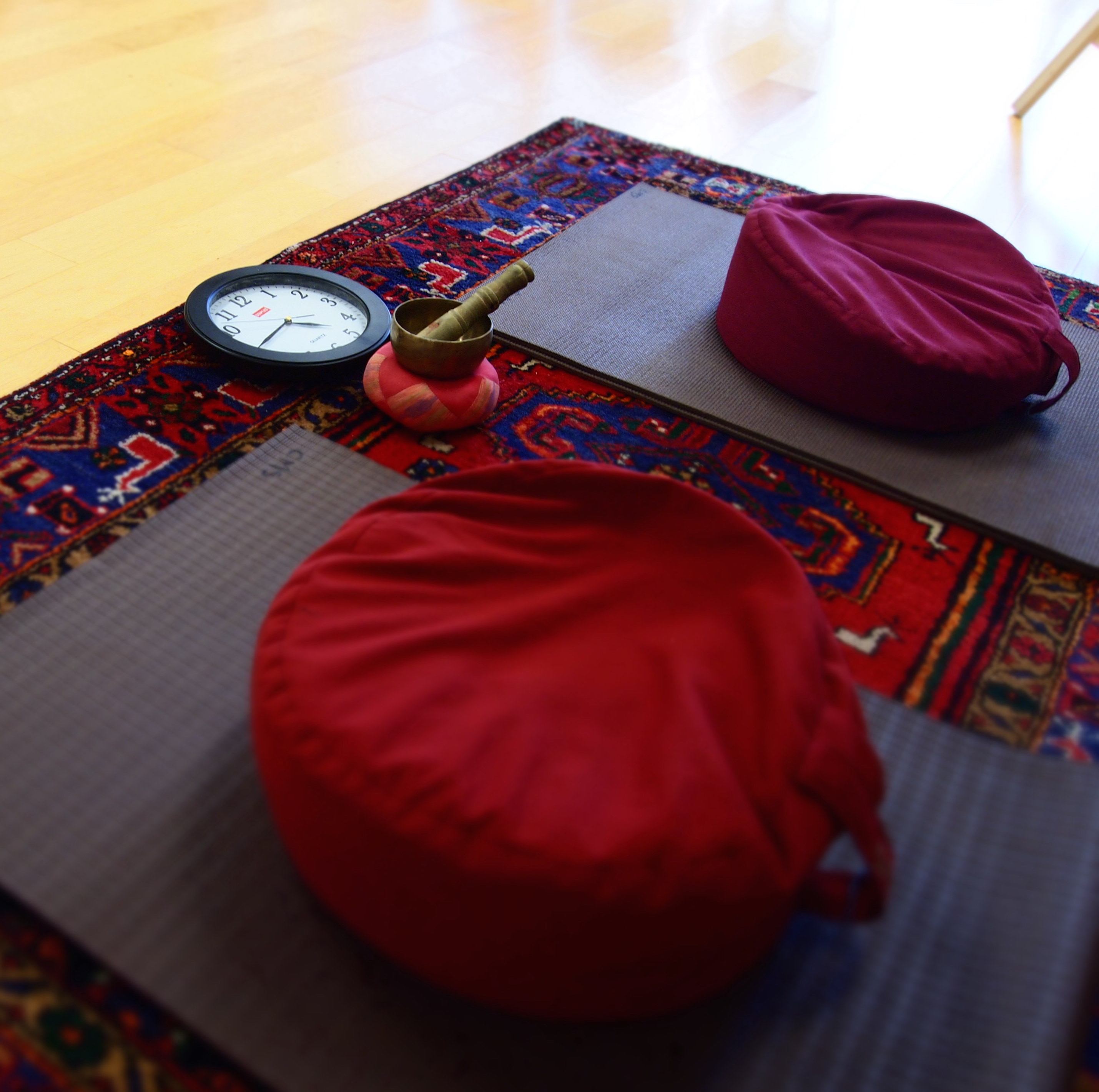 Who Should Attend
This 6-day teacher training intensive is primarily intended for social service workers and other professionals wishing to teach MBSR. Prerequisites for the intensive training include participation in an 8-week MBSR program, formal mindfulness training equivalent to Mindfulness Core Concepts or MBCT Basics, and a regular mindfulness meditation practice.

Apply Before Registering
If you have not already been accepted into one of The Centre's Facilitation Certificate Programs, please apply here 
Timing: 45 hours over six days
Fee: Varies based on retreat location and your choice of single or double accommodation (as a charity, we do not charge HST). Payment, cancellation and refund policies
Accreditation
This 3-credit-per-hour Group Learning program has been certified by the College of Family Physicians of Canada for up to 124.5 Mainpro+ credits.

Participants Will Learn
• How to articulate the foundational principles of the MBSR program
• To demonstrate the basic MBSR teaching skills
• The central role of mindfulness meditation practice for general wellness and self-care in the regulation of emotions and behaviours
• How to articulate the rationale for a facilitator's ongoing mindfulness meditation practice in teaching MBSR
• To discuss and outline formal and informal meditative practices and mindfulness as a mode of being in daily life
What To Expect
This training will combine elements of a clinical training workshop and a meditation retreat. You can expect to spend some periods in silence and others in active discussion and interaction. The course will follow a concentrated schedule, starting at 7:30am and ending at 8:30pm each day. Registrants will not be provided with a detailed agenda beforehand; instead the schedule and time breakdown will be addressed at the opening session of the retreat.