smartEducation Certificate
The smartEducation certificate program is professional training in how to facilitate the smartEducation program. The certificate is issued by the University of British Columbia in collaboration with Mindfulness Everyday.
The program consists of a 15-hour facilitator training (3-day smartEducation Foundations course) and 85 hours of practicum and mentorship in smartEducation program delivery (total of 100 hours):
Three days of Foundational Concepts and Practices for Mindfulness including practices (15 hours)
Practicum: Participation, observing and assisting smartEducation (30 hours) plus
Co-teaching smartEducation with a qualified facilitator and/or a fellow trainee (30 hours)
Teaching smartEducation (25 hours) under the guidance of a mentor.
NOTE: This certificate does not qualify facilitators to train new facilitators.
Prerequisites & Process for smartEducation Facilitation Certificate
1. Academic Qualifications:
a. Undergraduate degree in education, psychology, health sciences, social work, or equivalent degree, or
b. Advanced professional degree and/or equivalent experience
2. Completion of the following prerequisites:
a. An established mindfulness practice including meditation and mindful movement
b. A residential silent retreat that is a minimum of three to five days in duration,
c. Experience teaching adults and facilitating professional development activities
d. Attending and completing one 20 hour smartEducation course
e. Completion of one online or face to face Mindful Based Stress Reduction course
Process for Applying for Certification
Applicants will submit a dossier to the Chair of the smartUBC Curriculum and Certification Committee providing evidence that the requirements for certification have been meet. Alternate but equivalent course work and experiences may be considered during assessment of the applicant's dossier.
Previous training specifically for SMART facilitators will be considered for meeting the program components specified above. Applicants may need to complete training on the revised smartEducation program.
If candidates do not meet any of the above criteria, they may be granted a conditional certificate to facilitate smartEducation courses pending completion of specific requirement that has not been met. Conditional certification is granted at the discretion of the Chair and the Review Committee.
The smartUBC Curriculum and Certification Review Committee for assessing an applicant's dossier consists of the Chair of the University of British Columbia smartUBC Curriculum and Certification Committee and a member appointed by the smartUBC Advisory Board.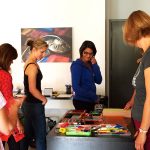 Increase your resilience and help create an emotionally balanced, compassionate school environment. smartEducation (Stress Management and Relaxation Techniques) is an evidence-based program designed for educators and professional support staff. More…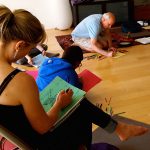 Learn simple mindful awareness and compassion practices for managing stress and promoting wellbeing in their lives, both personally and professionally. The workshop draws upon basic and applied research in the fields of neuroscience, psychology and education. More…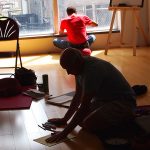 Immerse yourself in the smartEducation (Stress Management and Resiliency Techniques) program.The 30-hour practicum provides participants with the opportunity to participate in the SMART program from the perspective of the facilitator. More…